In this special presentation, experience the mesmerizing vision of Hector Berlioz as never before when Eric Jacobsen and the Orlando Philharmonic take you inside the score of Symphonie Fantastique. Hear the wild stories behind this shockingly original "fever dream" that has captivated audiences for nearly two centuries, including highlighted excerpts that will help bring to life "The March to the Scaffold" and more. Then enjoy a complete performance of Symphonie Fantastique with stunning visual elements provided by Full Sail University.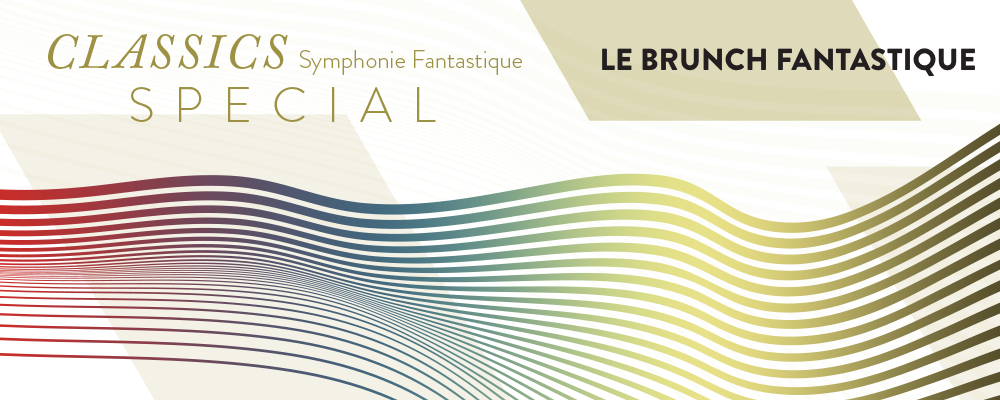 Join the Orlando Philharmonic Orchestra and Music Director Eric Jacobsen for a whimsical, elegant pre-concert brunch to celebrate a fresh musical experience featuring composer Hector Berlioz and his French heritage. To purchase tickets, click the link in the event information. Just select your seat and then choose your desired seating level, seat, and select the "Adult/OPO Brunch" combination ticket for admission to both the brunch and concert. Combination tickets range from $125- $190 depending on seat selection.
Featuring
Musical Performance from Acclaimed Cellist and Orlando Philharmonic Orchestra Music Director Eric Jacobsen
Live Auction with Cole NeSmith CEO, Creative City Project
Performers from Central Florida Community Arts
Plated Brunch
Mimosa and Bloody Mary Bar
Doors Open 12:00 p.m.
Brunch & Entertainment 12:30 p.m.
Inside the Score: Symphonie Fantastique Concert 3:00 p.m.
Marriott Orlando Downtown
400 West Livingston Street
Orlando, FL 32801
Concert to follow at the Bob Carr Theater.
All proceeds benefit the continued growth of the Orlando Philharmonic Orchestra.
For any other questions or if you already purchased tickets to the concert and you would like to purchase a ticket to the Brunch contact Emma Parker, Development Coordinator, at 407.896.6700 x224.
Click here for Sponsorship Information.
3:00PM, Sunday, November 17, 2019