Come one, come all to this collaboration between Creative City Project and Orlando Philharmonic Orchestra!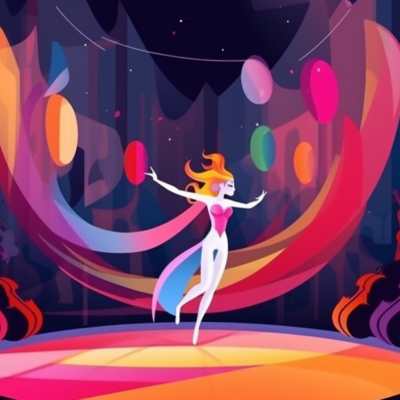 It's a thrilling night out! Experience circus, dance, performance and live orchestra in this limited engagement. The uniquely beautiful Cheyenne Saloon is the backdrop of this not-to-be-missed event.
This theatrical journey transports you to an imaginative world from Director, Aradhana Tiwari; Choreographer, Holly Harris; Music Director, Eric Jacobsen; Composer, Julian Bond; and Creative Director, Cole NeSmith.
Actors, dancers, circus performers, musicians, costumes and large puppetry bring the world of the circus to life like never before. It's an artful night out of music and mystery as the Ringmaster introduces you to the menagerie of Camille Saint-Saëns' "Le Carnaval des Animaux." It's a journey into self-discovery and the complexity of what it means to be alive.
With the original piece as the backbone, talented Composer, Julian Bond has expanded the original 23 minute score. A cast of professional dancers reveals what's hidden beneath our own animalistic instincts. And circus performers awaken our sense of vitality and wonder through jaw-dropping acts.
Get your tickets now for this limited engagement, August 25-27.
For help with tickets and questions, please contact Creative City Project directly at info@creativecityproject.com or (321) 710-5227
6:00PM, Friday, August 25, 2023
7:30PM, Friday, August 25, 2023
6:00PM, Saturday, August 26, 2023
7:30PM, Saturday, August 26, 2023
5:00PM, Sunday, August 27, 2023
6:30PM, Sunday, August 27, 2023