VISION
To enrich and inspire through the transformative power of live music as Central Florida's premiere professional orchestra.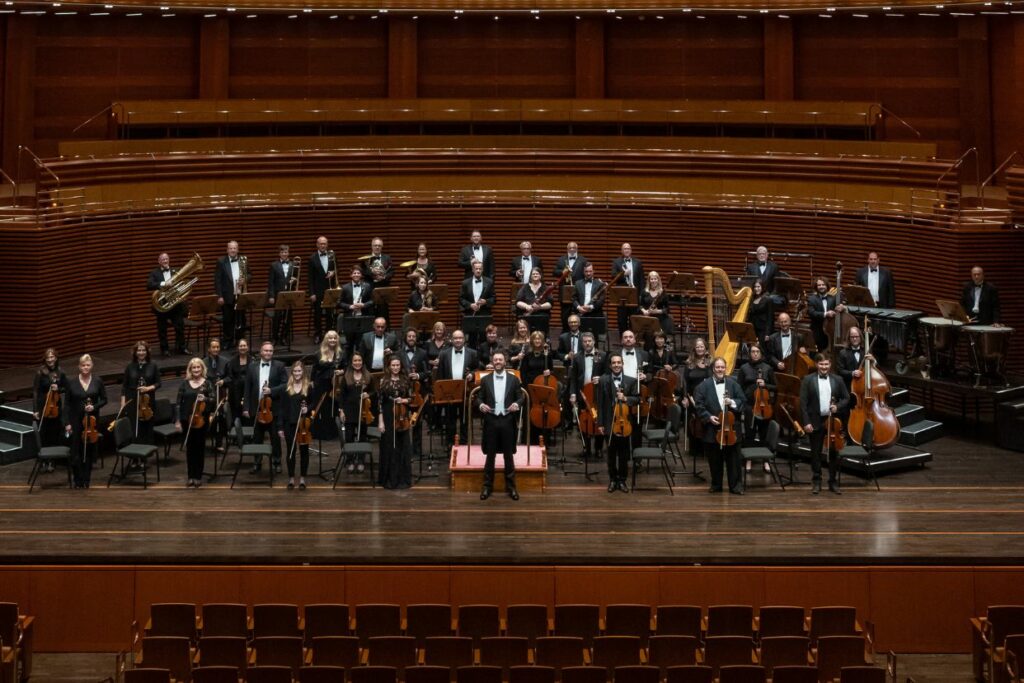 MISSION
To provide excellence and innovation in orchestral music performance and education that serves and engages the community.
CORE VALUES
Inclusion
Excellence
Sustainability
Education
Community
Innovation
GOALS
Expand community awareness and engagement.

Increase community impact.
Ensure organizational stability.
Support artistic excellence.
EQUITY, DIVERSITY, INCLUSION + ACCESS STATEMENT
The Orlando Philharmonic Orchestra celebrates the richness of diversity and variety of perspectives within our Central Florida community.
Our Priorities:
We will continue to educate ourselves about equity, diversity, inclusion, and access in order to expand our positive impact to the entire community.
We will support our musicians and staff by expanding opportunities, removing barriers, and working to build a diverse talent pool.
We will create and present a variety of programs with the goal of expanding our engagement within our Central Florida community.
We will expand our partnerships throughout our community.
We will expand educational programs within our Central Florida schools and community.
ORCHESTRA HISTORY
Celebrating its 30th Season, the Orlando Philharmonic Orchestra is led by Music Director Eric Jacobsen and is comprised of creative musicians and artists from around the world. The Philharmonic annually presents the 11-concert Classics Series and Pops Series in Steinmetz Hall as well as its Focus Series and Symphony Storytime Series at The Plaza Live, a historic Central Florida venue. The Orlando Philharmonic Orchestra's vision is to enrich, inspire, and serve the Central Florida community through the transformative power of live music, and it presents more than 170 live concerts and impacts more than 70,000 children, youth, and families annually through its Young People's Concerts, Symphony Storytime Series, Notes in Your Neighborhood program, and free outdoor community concerts. A resident company of the Dr. Phillips Center for the Performing Arts, the Philharmonic is proud to perform in the new Steinmetz Hall, one of the finest venues for acoustic music in the country.  The Orlando Philharmonic is a Partner Organization of the National Alliance for Audition Support, an initiative to increase diversity in American Orchestras. Learn more at orlandophil.org.
PARTNERSHIPS
The Orlando Philharmonic Orchestra is a Partner Organization of the National Alliance for Audition Support (NAAS) via The Sphinx Organization. Learn more
The Orlando Philharmonic Orchestra is proud to be a Supporting Partner of the Greater Orlando Performing Arts Relief (GOPAR) program, supporting local artists in need who have been affected by the COVID-19 Pandemic. Learn more