The Orlando Philharmonic Orchestra: High School Orchestra of Distinction program provides recognition, encouragement, and support to outstanding high school orchestras in Central Florida. By participating, schools receive special opportunities for learning and growth, in addition to valuable positive feedback from professional musicians and educators.
Orchestra of Distinction: 2017 Award Winners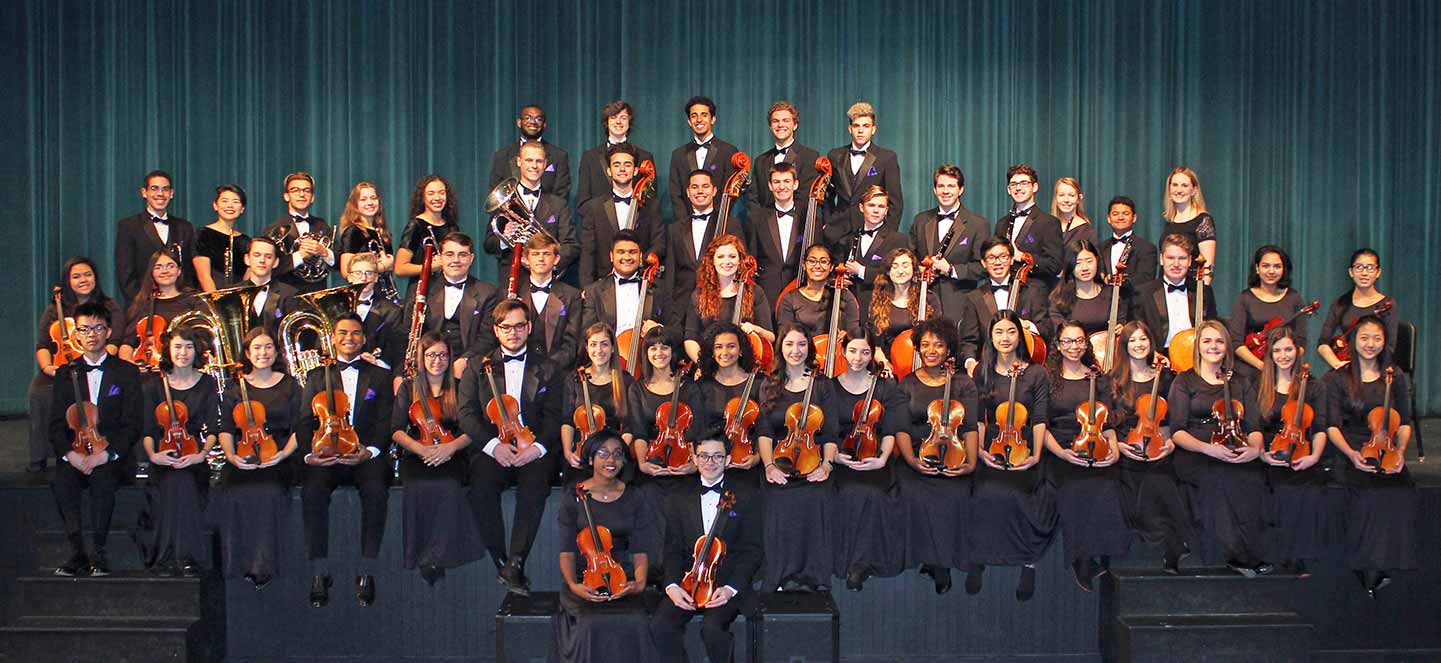 The top orchestra receives the High School Orchestra of Distinction award.  The 2017 award was Timber Creek High School, a school in the Orange County Public School District led by Staci Conkling.  Timber Creek High School boasts multiple orchestras, including programs before, during, and after-school.  The orchestra program has received multiple accolades from local and state-wide organizations, and regularly commissions new orchestral works and hosts nationally acclaimed clinicians.
The runner-up for 2017, the High School Orchestra in the Wings, was the Trinity Preparatory School Chamber Orchestra, led by Maureen May.  The Trinity Preparatory School Orchestra program is a 5-tiered program for grades 6-12.  All grade levels have the opportunity to participate in all levels, with students regularly representing the school at All-State, in area youth orchestras, and on local, state, and national platforms.
Orchestra of Distinction: 2016 Award Winners
The first-ever High School Orchestra of Distinction winner was the Winter Park High School Philharmonic, led by Laurie Bitters.  The Winter Park High School orchestra program includes five orchestras.  The Winter Park Philharmonic has received "Superior" ratings at both the district and state levels for the past ten years.  They have even been chosen to perform at national venues such as the Midwest Conference and the American String Teachers Association (ASTA) National Orchestra Festival.
Osceola County School for the Art's Symphonic Orchestra was named the 2016 High School Orchestra in the Wings, led by Rueff Frazao.  Osceola County School for the Arts (OCSA), serving grades 6-12, has been an "A" school every year since its inception.  US News and World Report ranks OCSA as one of the "Best High Schools in America."  As an arts magnet, orchestra plays a huge role, with more than 200 students involved in six orchestral ensembles.