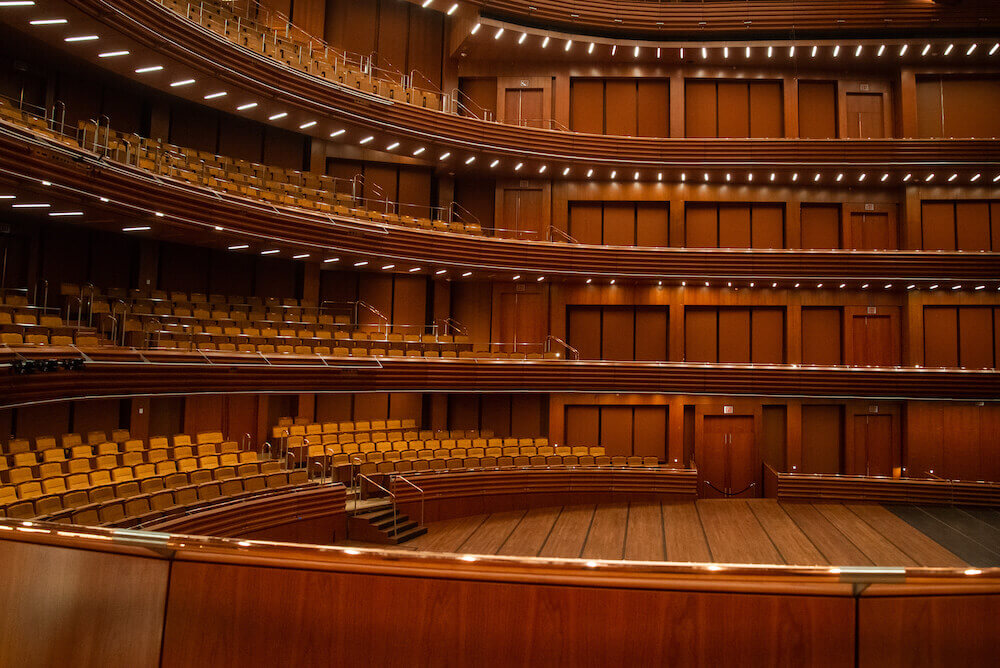 Facts and FAQs
Steinmetz Hall is one of the world's most acoustically perfect spaces, designed to achieve an N1 sound rating—the lowest level at which humans can detect sound. This lets guests enjoy a range of performances—with or without amplification—by local, national, and international artists. Named after philanthropists Chuck and Margery Pabst Steinmetz, Steinmetz Hall officially opened in January 2022. The one-of-a-kind multiform theater transforms in shape, seating, and sound to accommodate a variety of art forms and events, making it a destination of choice for the world's most revered and relevant artists.
Q: Where is the "best seat" in Steinmetz Hall?
A: Steinmetz Hall was designed to have no poor seating sections. Each patron, no matter how high up or how far back, should be able to see and hear the orchestra without any visual or aural obstruction.
Q: What are the seating levels for Steinmetz Hall?
A: There are 4 main levels of seating, including the orchestra (level 1), grand tier (level 2), center tier (level 3), and upper tier (level 4). There are also seats along the perimeter of the shell, which can be configured to present performances in the round. Depending on the configuration, the maximum capacity ranges from 1,597 to 1,741 people.
Q: Is Steinmetz Hall accessible?
A: There are 28 wheelchair and companion seat positions in the theater. All public restrooms on all tiers are wheelchair accessible. Elevators access all levels of the theater and wheelchair lifts reach select tiers. Complimentary Assistive Listening Devices (ALD) are also available for most shows. You can also visit the Dr. Phillips Center for the Performing Arts accessibility page for more information.
---
Directions to Steinmetz Hall
Address: 445 S Magnolia Avenue, Orlando, FL 32801
---
Health and Safety
As of March 7 mask requirements have been lifted for indoor events at the Dr. Phillips Center and masks will no longer be required for patrons of OPO performances.
For the most up-to-date information on our COVID-19 protocols, please see the Health and Safety Guidelines on our website.
These health and safety updates are in agreement with the Center for Disease Control and Prevention's newly released rate of transmission data and recommendation for Orange County. For more information on Health and Safety guidelines for Steinmetz Hall, please visit the Dr. Phillips Center for the Performing Arts website.
---
Ticketing
2022-2023 Classics, Pops, and Super Series subscribers: you will receive your new Steinmetz Hall seating arrangements and tickets by mail. 
For single ticket purchases: there are multiple options for obtaining your single ticket purchases for performances in Steinmetz Hall:
Digital/True Tickets: Log into your Dr. Phillips Center account on our website, or True Tickets (wallet.drphillipscenter.org) using your Dr. Phillips Center account details.

Your True Tickets QR code will activate 1–3 hours before showtime, based on when doors open. Do not screenshot the QR code—it refreshes about every 30 seconds.

Print-at-home: After you get your email confirmation, you'll get a second email with your tickets as an attachment. You'll need to print them yourself before arriving.
If you didn't receive the tickets you ordered online: Log into your account to email them to yourself. Or, you can visit will call before your show to have your tickets printed. The ticket account's owner must show a photo ID and the credit card originally used to buy the tickets.
For more information on ticketing and the Dr. Phillips Center's Bill & Mary Darden Box Office, please visit the Dr. Phillips Center for the Performing Arts website. The Bill & Mary Darden Box Office opens 2 hours before shows for anyone who needs help or wants to buy tickets.
---
Parking
Parking for Orlando Philharmonic Orchestra performances can be purchased on the individual event pages on the Dr. Phillips Center website. Both valet and self-parking options are available for Steinmetz Hall performances. Please visit the Parking and Transportation page on the Dr. Phillips Center for the Performing Arts website for more information on costs, parking locations, and more.
---
Seating Map
Currently, the seating map can be found on the individual event pages when purchasing tickets. To view the seating map for Orlando Philharmonic Orchestra events, please view the ticketing page for one of our upcoming performances.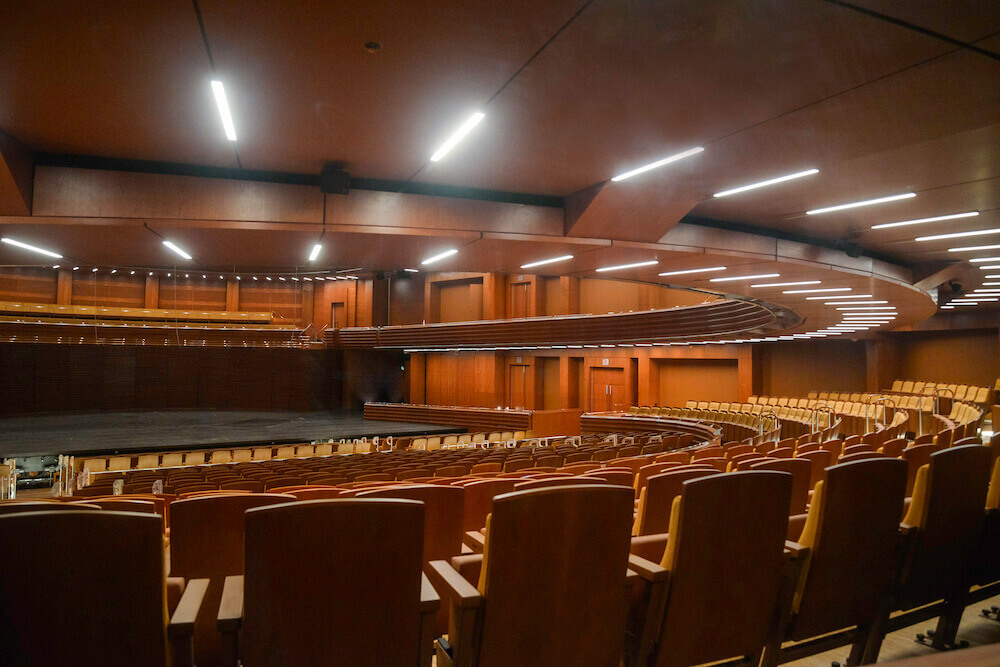 COVID-19 Warning
There are enhanced safety and cleaning measures in place for you, our staff, and musicians. You must follow all posted instructions when entering our performance venues.
An inherent risk of exposure to COVID-19 exists in any public place where people are present. COVID-19 is an extremely contagious disease that can lead to severe illness and death. According to the Centers for Disease Control and Prevention, senior citizens with underlying medical conditions are especially vulnerable.
By visiting the Orlando Philharmonic you voluntarily assume all risks related to exposure to COVID-19.