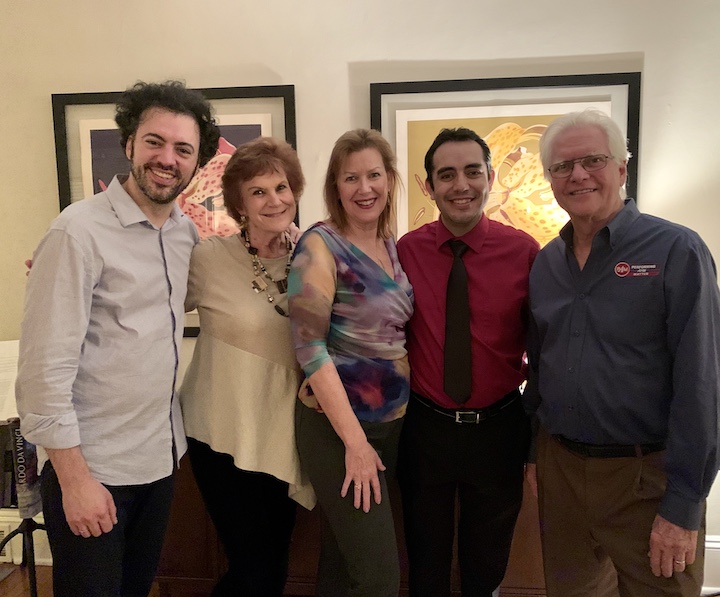 The Orlando Philharmonic Orchestra announced that June and Jefferson Flowers, Ph.D., have committed $250,000 to the Orlando Philharmonic Endowment to name the Principal Viola Chair.
The couple owns Flowers Chemical Laboratories, a fully-certified, full-service leader in the environmental testing industry. Founded in 1957 and headquartered in Altamonte Springs, Florida, Jeff is president and June is quality systems director.
The Flowers also serve as founder and president of Performing Arts Matter (PAM), a nonprofit organization established in 2006 to provide performance opportunities for community volunteer musicians of all ages and conduct performances that educate and enrich audiences. PAM is an umbrella organization determined that the arts continue to play an integral role in helping the Central Florida community establish and maintain its cultural identity. PAM provides support for the following groups: Maitland Symphony Orchestra (MSO), Maitland Market Music (M3), Maitland Stage Band (MSB), Baroque Chamber Orchestra (BCO), PAM Cares and Creative Arts for Life (CAL).  Each of these groups have their unique missions in the community of entertaining and educating their audiences.
Long-time subscribers of the Orlando Philharmonic Orchestra, Jeff asked Principal Violist Mauricio Céspedes Rivero to give him viola lessons.
"After my lessons with Mauricio, I began applying what I learned to my own practice with the Maitland Symphony Orchestra and continue to do so today," said Jeff. "June and I are so appreciative of Mauricio's time and talent and because of our love for the orchestra and live music, it makes perfect sense for us to name the Principal Viola Chair. I even plan to perform one piece with the orchestra at a future concert, sitting in Mauricio's chair."
The Flowers join other Philharmonic donors who have named principal chairs, including:
Concertmaster– The Lynn and Charles Steinmetz Chair
Associate Concertmaster– The Jeanne and John Blackburn Chair
Principal Clarinet – The Mary and Frank J. Doherty Chair
Principal Bassoon– The Theodore R. Hassen Chair
Principal Trumpet– The Stephen Goldman Chair
Principal Timpani– The Kenneth and Ann Hicks Murrah Chair
"This generous gift from the Flowers provides the sustaining support we need to continue to grow the orchestra," said Dr. Mary Palmer, President of the Board of Directors. "It's our goal to endow every principal chair in the orchestra and this is a very personal way to contribute to our mission of enriching the community and inspiring audiences through the power of live music."
Learn more about how to make a contribution to the Orlando Philharmonic Orchestra.