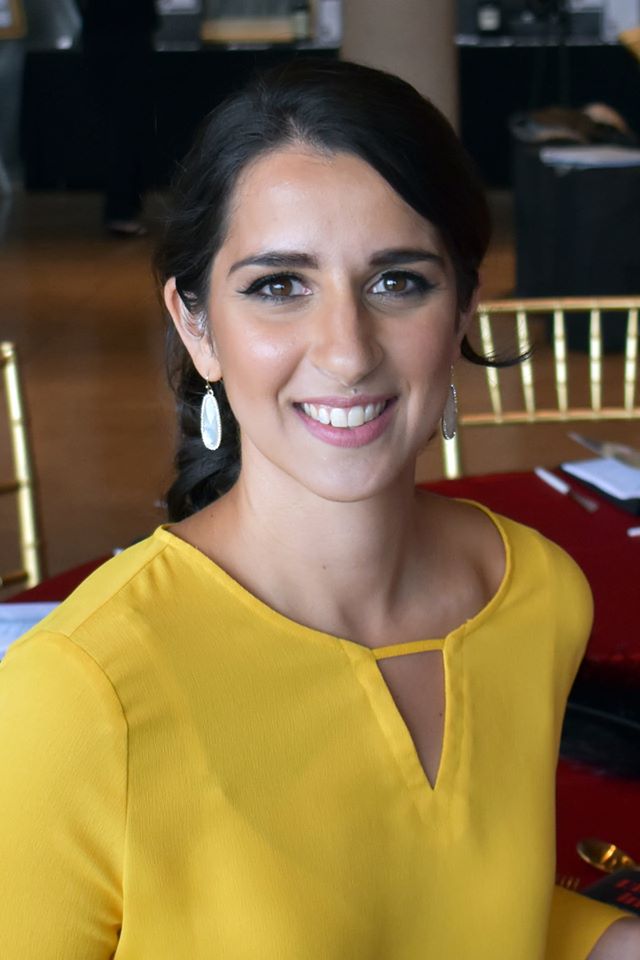 The Orlando Philharmonic Orchestra announces the appointment of Karina Bharne as Executive Director.
Karina joins the Orlando Philharmonic Orchestra team after serving as the Executive Director of Symphony Tacoma in Tacoma, Washington since 2018. A seasoned orchestra executive with over 15 years of experience, she also worked with the San Antonio Symphony as Interim Executive Director and with other positions in Operations and Orchestra Personnel. Bharne received a Masters of Business Administration from Eastern Washington University, a Master of Arts Management from Carnegie Mellon University, and a Bachelor of Fine Arts from Carnegie Mellon University. She is well-versed in cultivating board leadership, garnering philanthropic support, and supporting a vibrant administrative team. She is also a cohort member of the League of American Orchestras Emerging Leaders program and Symphony Tacoma was recently awarded and received the competitive Catalyst Incubator Fund grant to further the work of diversity, equity, inclusion, access, and belonging as part of their work in the South Sound community. Bharne and her family will relocate to Florida in the coming months.
"Eric Jacobsen's international reputation, the artistry and talent of the orchestra, and the dedication of the board and staff affirmed that this is an organization that I want to be a part of. I look forward to partnering with the OPO family to bring the magic of music to the Central Florida community both on and off stage," said Karina Bharne.
A search committee was formed by the Board of Directors in June, following the announcement of the departure of Paul Helfrich. The committee worked to identify candidates and hire the full-time Executive Director. Paul Helfrich departed Orlando in mid-September after announcing he would join his family in North Carolina.
"We went through a comprehensive search process. Received applications from around the country and interviewed several qualified candidates. I would like to thank everyone on the search committee for the time you invested to help us find our new Executive Director. I am very excited to collaborate with Karina and see her take our orchestra to the next level," said Priscilla Azzolini, Vice President of the Board of Directors and Chair of the Search Committee.
The Orlando Philharmonic Orchestra serves as Central Florida's only professional orchestra and has seen tremendous artistic and community growth under Music Director Eric Jacobsen. The Philharmonic is currently in its 31st Season, a resident organization at Steinmetz Hall at the Dr. Phillips Center, and performs over 150 concerts annually throughout Central Florida.
The Board of Directors, Musicians, Staff, and Volunteers continue to focus on creating growth and innovation through music and engaging our Central Florida community with the excellence of the Orlando Philharmonic Orchestra.
The mission of the Orlando Philharmonic Orchestra is to provide excellence and innovation in orchestral performance and education that serve and engages the community.
***
About the Orlando Philharmonic Orchestra
Celebrating its 31th Season, the Orlando Philharmonic Orchestra is led by Music Director Eric Jacobsen and is comprised of creative musicians and artists from around the world. The Philharmonic annually presents the 10-concert Classics Series and Pops Series in Steinmetz Hall as well as its Focus Series and Symphony Storytime Series at The Plaza Live, a historic Central Florida venue. The Orlando Philharmonic Orchestra's vision is to enrich and inspire through the transformative power of live music as Central Florida's premiere professional orchestra and it presents more than 170 live concerts and impacts more than 70,000 children, youth, and families annually through its Young People's Concerts, Symphony Storytime Series, Notes in Your Neighborhood program, and free outdoor community concerts. A resident company of the Dr. Phillips Center for the Performing Arts, the Philharmonic is proud to perform in the new Steinmetz Hall, one of the finest venues for acoustic music in the country. The Orlando Philharmonic is a Partner Organization of the National Alliance for Audition Support, an initiative to increase diversity in American Orchestras. Learn more at orlandophil.org.
***
Media Contact:
Cristina Venturini