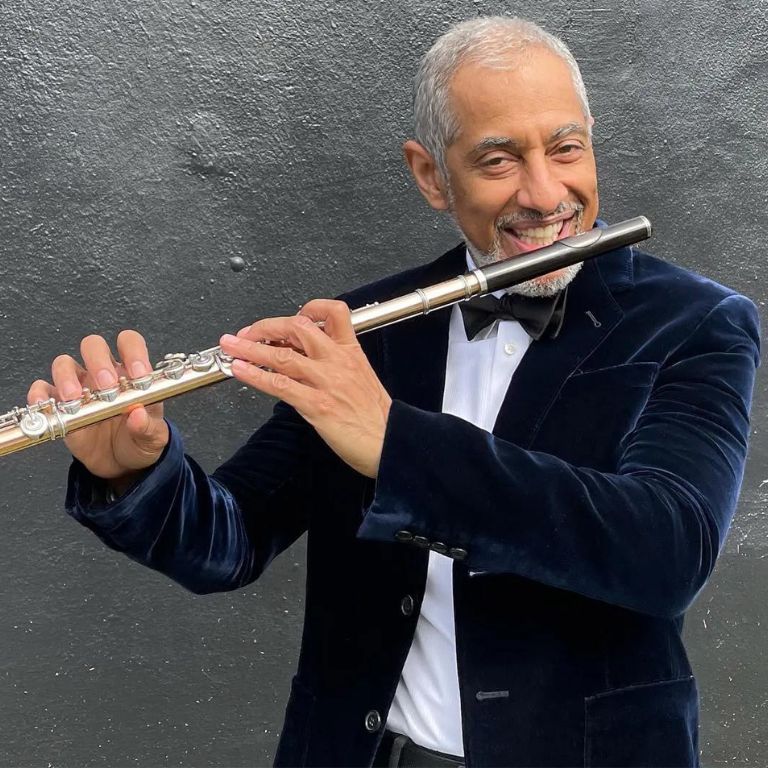 Orlando Philharmonic Orchestra Kicks Off 2022-2023 Focus Series with Puerto Rican Heritage Celebration Concert featuring Latin Grammy Award-Winning Flautist Nestor Torres, and Renowned Conductor and Violinist Guillermo Figueroa
In a joyous celebration of Puerto Rican music, culture, pride, heritage, and community strength, acclaimed flautist Nestor Torres will take the stage on October 24, 2022 for the inaugural performance of the 2022-2023 Focus Series of the Orlando Philharmonic Orchestra (OPO). Together with distinguished Puerto Rican violinist and Maestro Guillermo Figueroa and musicians from the OPO, Torres will lead an evening of music celebrating Puerto Rico's vibrant heritage and culture.
Said Nestor Torres, "It is such a joy and privilege to join Maestro Figueroa and the OPO for this concert event, which will surely impact audiences at the deepest level, beyond the enjoyment of an extraordinary musical performance. This Puerto Rican Heritage Concert also represents an opportunity to commemorate the fifth anniversary of Hurricane María, a devastating event that affected and transformed the lives of countless folks in Puerto Rico and Central Florida. Specifically, the Flute Concerto by Mariano Morales expresses the tragedy and devastation on the island, as well as the extraordinary resilience and strength of the Puerto Rican people through music. Indeed, the entire program is an exuberant celebration of the human spirit and its unlimited creativity – more important than ever, as the island faces recovery once again, this time from Hurricane Fiona."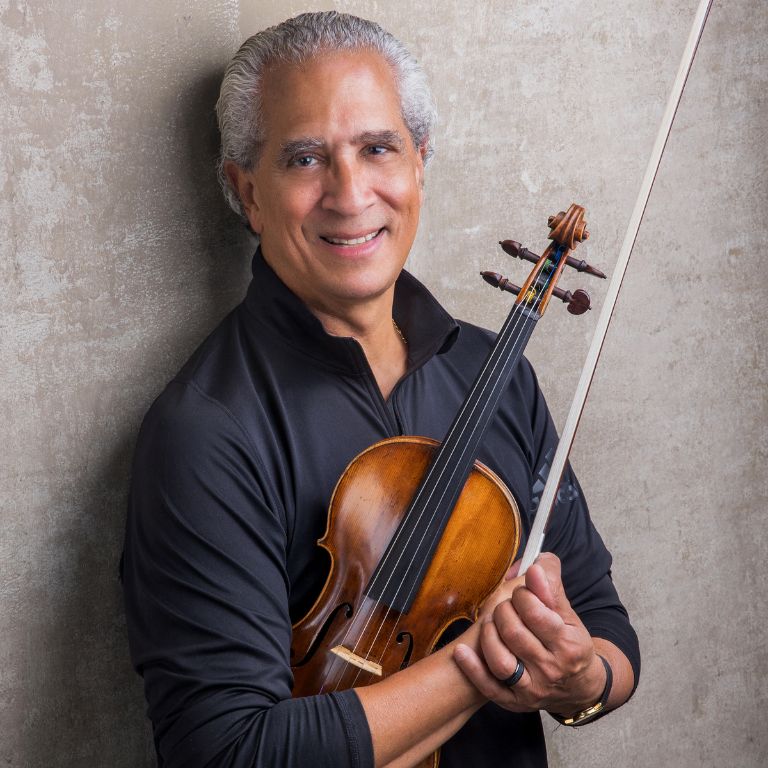 According to Maestro Guillermo Figueroa, "This Focus Series concert is going to be such a special night of music and Puerto Rican culture. Performing with Nestor Torres and musicians from the OPO is such an honor, especially in Central Florida during the time of the fifth anniversary of Hurricane María. I think of so many friends and family from the Island, and how, in our darkest hour of need, the Central Florida community welcomed and supported us. Today, our spirit is filled with gratitude and strength, as is my commitment to keep our culture strong, and to educate our young so that our heritage grows with each new generation."
Tickets are available at https://orlandophil.org/event/celebrating-puerto-rican-heritage/
Earlier in September, Maestro Guillermo Figueroa – renowned as a violinist, as well as an exciting conductor – was showcased in the Global Peace Film Festival (https://peacefilmfest.org/) entry, "La Familia Figueroa: Uno Dinastía Musical," which uncovers the musical legacy of the Figueroa family, highlighting their accomplishments and cultural impact on Puerto Rican music for over two centuries.
Orange County Mayor Jerry L. Demings added, "Orange County is deeply gratified with its investment in the cultural and performing arts. The arts are a vital component of our thriving, world-class community, and we are thrilled to support the Orlando Philharmonic Orchestra, as well as Puerto-Rican born flautist Nestor Torres and Maestro Guillermo Figueroa. As a community, Orange County was a proud partner in helping residents of Puerto Rico recover from the deadly Hurricane María, just as we are assisting in the recovery from the recent Hurricane Fiona. In addition to that urgent humanitarian task, Orange County Government and its residents are committed to diversity as a driving force for creativity and innovation throughout the region – the contributions of our brothers and sisters from Puerto Rico are simply invaluable to that equation. From our annual Hispanic Heritage Month events to ongoing support for featured artists and rising talent, we're delighted to join in celebrating the culture, history, and grand artistic traditions of Puerto Rico!"
Samí Haiman-Marrero, a longtime Central Florida Puerto Rican business leader and an immediate past member of the Orange County Arts and Cultural Affairs Advisory Council, added, "Music, dance, and creativity are an integral part of the Puerto Rican heart, soul and lifestyle. Whether celebrating with friends and family, or gathering as a community to observe special events or remembrances like the 5th anniversary of Hurricane María and as we conduct disaster response initiatives with regard to Fiona, music is a language that moves us to the core.  We're so excited that internationally acclaimed musician Nestor Torres and Maestro Guillermo Figueroa will be here in October.  We cannot wait to share our pride and affection for Puerto Rico and these Puerto Rican greats at the Puerto Rican Heritage concert at the Plaza Live on October 24th."
The Torres concert and Puerto Rican celebration serves a large part of our community and marks the first time the Orlando Philharmonic has ever produced a solely Puerto Rican guest artist line-up, including Guillermo Figueroa.
The Orlando Metropolitan Statistical Area (encompassing the four counties of Orange, Osceola, Seminole and Lake) identifies as 31.9% Hispanic, with more than 50% of Osceola's population identifying as Hispanic. (Source: Orlando Economic Partnership) According to research by the Hispanic Federation, the Puerto Rican population in Florida grew by 94% between 2000-2014. Of the five counties with the largest shares of Florida's Puerto Rican population, three are located in Central Florida.
Nestor Torres will appear with the Orlando Philharmonic at the following events:
 

FREE Nestor Torres and Guillermo Figueroa Salon October 23 at 6 pm at Mills Gallery, in the trendy Mills 50 area (Art Gallery at Mills | 1650 N Mills Ave, Orlando, FL 32803)