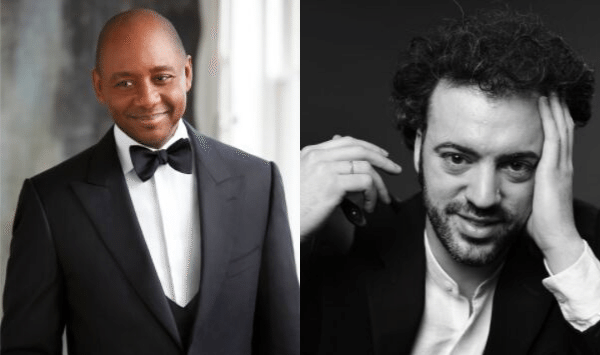 FOR IMMEDIATE RELEASE
Media Contact:
Cristina Venturini
Office: 407.896.6700
cventurini@orlandophil.org
Click here for approved press photos.
(Scroll down for artist bios and social media links)
ORLANDO PHILHARMONIC ORCHESTRA OPENS FINAL SEASON AT BOB CARR THEATER WITH BRANFORD MARSALIS
Acclaimed saxophonist returns to the Philharmonic for the first time since 2005
(Thursday, August 15, Orlando, FL) – The Orlando Philharmonic Orchestra kicks off its 2019-2020 Season with Opening Night with Branford and Boléro on Saturday, September 28 at 8 p.m. at Bob Carr Theater.
The concert, the first of five in the FAIRWINDS Classics Series, will be led by Music Director Eric Jacobsen who is thrilled to work alongside Branford Marsalis for the first time in a bold and powerful program, finishing with Maurice Ravel's widely recognized Boléro.
"Branford Marsalis is the ideal 21st century musician. He magnificently occupies the world of various styles of music, while seamlessly showing technicolor virtuosity in his musical story telling. Marsalis is, and will always be recognized as, one of the greatest artists of our time. Orlando is so lucky to have him opening the Orlando Philharmonic 2019-2020 Season and this is truly a concert not to be missed​,"​ said Jacobsen.
The program includes:
STRAUSS – Don Juan
MAHLER – Rückert Lieder 
IBERT – Concertino da camera for Alto Saxophone and Orchestra
CLYNE – Masquerade
MAHLER – "Urlicht" from Symphony No. 2 ("Resurrection")
RAVEL – Boléro
Growing up in the rich environment of New Orleans as the oldest son of pianist and educator Ellis Marsalis, Branford was drawn to music along with siblings Wynton, Delfeayo and Jason. Branford Marsalis has stayed the course. From his early acclaim as a saxophonist bringing new energy and new audiences to the jazz art, he has refined and expanded his talents and his horizons as a musician, composer, bandleader, and educator – a 21st mainstay of artistic excellence.
FAIRWINDS Credit Union is the Classics Series Sponsor. The Orlando Philharmonic Orchestra is supported by United Arts of Central Florida, host of OrlandoAtPlay.com and UAArtsEd.com. This project is funded in part by Orange County Government through the Arts & Cultural Affairs Program, and sponsored in part by the Department of State, Division of Cultural Affairs, the Florida Council on Arts and Culture and the State of Florida.
Subscriptions to the FAIRWINDS Classics Series are on sale now. Single tickets will go on sale August 26 starting at $27 and can be purchased online at orlandophil.org, by calling 407.770.0071, or in person at the Box Office, located at The Plaza Live (425 N. Bumby Avenue, Orlando). The Box Office is open Monday through Friday, 10 a.m. to 4 p.m. (Ticket prices subject to change.)
***
Celebrating its 27th Season, the Orlando Philharmonic Orchestra is led by Music Director Eric Jacobsen and is comprised of creative musicians and artists from around the world. The Philharmonic annually presents the FAIRWINDS Classics Series and Pops Series at Bob Carr Theater and its Focus Series at The Plaza Live, a historic Central Florida venue. The Orlando Philharmonic Orchestra's mission is to enrich and inspire the diverse communities of Central Florida through the transformative power of live music, and it presents more than 170 live concerts and impacts more than 70,000 children, youth and families annually through its Young People's Concerts, Symphony Storytime Series, Notes in Your Neighborhood program, and free outdoor community concerts. A resident company of the Dr. Phillips Center for the Performing Arts, the Philharmonic will perform in Steinmetz Hall when it opens in 2020. Learn more at orlandophil.org.
***
About the Artists:
Eric Jacobsen – https://orlandophil.org/director/
Branford Marsalis – https://www.branfordmarsalis.com/
SOCIAL MEDIA LINKS
Orlando Philharmonic (@OrlandoPhilOrch):  Website  |  Facebook  |  Twitter  |  Instagram