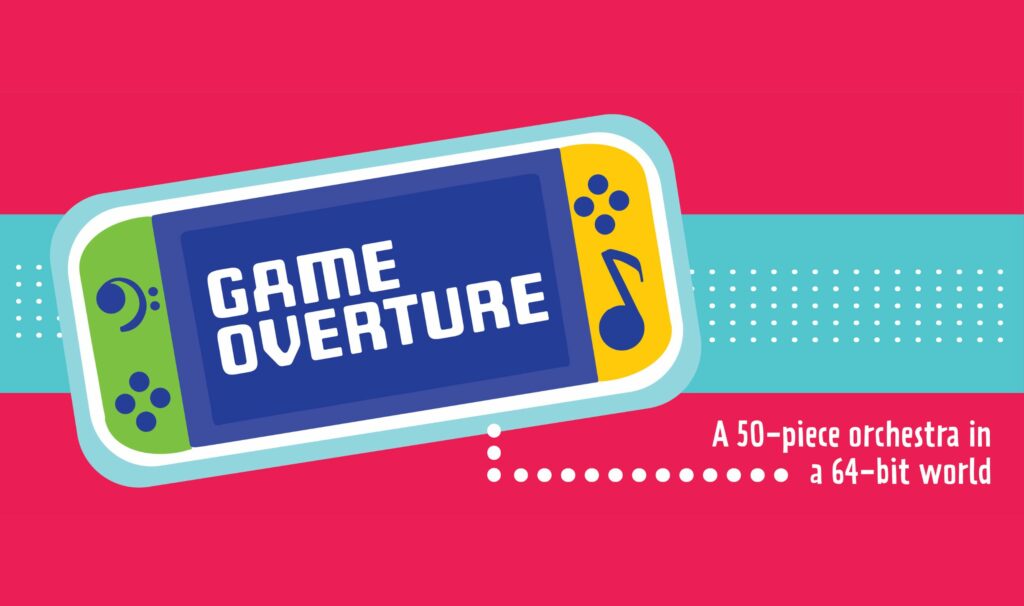 As the Orlando Philharmonic celebrates it's 30th Anniversary Season, it also put on the 30th Anniversary of it's Young People's Concerts with over 40 performances for audiences of more than 65,000 students from four counties (Orange, Seminole, Osceola, and Volusia). All 5th graders from all four counties, along with 3rd and 4th graders from Orange County, attended our Young People's Concerts – "Game Overture." Performers of the Orlando Ballet, Opera Orlando, and an engaging narrator joined our Orlando Philharmonic musicians in a 45-minute performance made for our students. Performances began in September 2022 and continued through November 2022. Four public dates were available and a final performance will take place on January 27, 2023 as a make-up date from a hurricane postponement.
We are proud to have partnered with Walt Disney World Resort for 30 years as the Presenting Sponsor. The Dr. Phillips Charities and Pabst-Steinmetz Foundation generous sponsorships allowed our Young People's Concerts to be held in Steinmetz Hall and Walt Disney Theater at the Dr. Phillips Center for the first time.
History
The Young People's Concerts are Orlando Philharmonic Orchestra's (OPO) largest and longest- running education program. The Young People's Concerts (YPC) have been offered since the Orlando Philharmonic's very first season 30 years ago. These concerts have become a beloved Central Florida tradition and have served more than 1,500,000 children. Specially designed for young audiences, the concert experience introduces students to three performing art forms – Orlando Philharmonic musicians are joined onstage by performers from the Orlando Ballet and Opera Orlando. For most of these children, the YPC provide their first opportunity to experience symphonic music.
Educator Involvement
Each year, the Orlando Philharmonic partners with professional educators and administrators from our partner school districts to develop the annual Young People's Concerts Guidebook with lesson plans and resources for classroom and music teachers. Lessons are carefully aligned with the State of Florida's Next Generation Sunshine State Standards for Fine Arts, Social Studies and English Language Arts.
In addition, the annual Young People's Concerts Guidebook helps students become familiar with the music they will hear prior to attending the concert. In the classroom, they learn more about composers and musical styles they'll hear during the concert and explore a variety of musical concepts.

"Game Overture"
The 2022 OPO's Young People's Concerts title was "Game Overture." Focusing on a video game theme to engage students, the concert introduced an exciting musical story that incorporated history, science, and languages. It was extremely well-received by students and educators alike with many reporting that this was their favorite year yet.
Students were told to "grab their controllers" as they were taken on the journey of a livestream that glitches and sweeps them from from the screen to the stage of an orchestra concert. To find their way back home, students set out on a symphonic quest with the musicians of the orchestra. From musical puzzles and harmonious hacks, to dance battles and a symphonious super boss, the musical minds of the audience help the livestream gamer conquer all. 

Symphonic Super Boss Anthony McGill
During his tenure at the Orlando Philharmonic as Artist-in-Residence, Anthony McGill performed in the Young People's Concerts as the villain Mr. Morendo. He also delivered masterclasses and lessons to local Central Florida students and will lead the 2023 Resonate Festival with world-class clarinet performances.
Hailed for his "trademark brilliance, penetrating sound and rich character" (The New York Times), clarinetist Anthony McGill of the New York Philharmonic is one of classical music's most recognizable and brilliantly multifaceted figures. He is also passionate about working with students and music education.
Thank you!
We cannot say it enough – thank you for allowing the Orlando Philharmonic Orchestra to continue growing and expanding our reach across Central Florida. Our Education Programs continue to grow and diversify due to the steadfast support from foundations, corporations, and individual donors of our annual education programs like you.