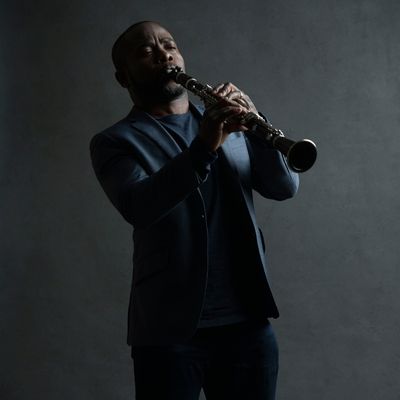 February is Black History Month and during this month your Orlando Philharmonic Orchestra is highlighting black excellence in orchestral music. Black voices have historically been left out of or excluded from Western Classical Tradition and we hope to shine a light on their impact during this year's Resonate Festival.
In September 2014, Anthony McGill became the first African American Principal of the New York Philharmonic as the Principal Clarinetist. He is the 2022-2023 Season Artist-in-Residence for your Orlando Philharmonic Orchestra and in February 2023 will be featured during six performances of the Resonate Festival.
In 2020, Anthony McGill received the Avery Fischer prize, which is awarded to musicians who display the highest level of musical excellence, vision, and leadership. He appears regularly as a soloist with top orchestras around North America and also appears in festivals across the globe. He regularly performs for the Chamber Music Society of the Lincoln Center for the Performing Arts in New York City and the Philadelphia Chamber Music Society. McGill previously served as the principal clarinet of the Metropolitan Opera and associate principal clarinet of the Cincinnati Symphony Orchestra.
McGill is an ardent advocate for helping music education reach underserved communities and for addressing issues of diversity, equity, and inclusion in classical music. In 2009, McGill performed at President Obama's inauguration and called the experience "a highlight of [his] life." In 2020, his #TakeTwoKnees campaign protesting the death of George Floyd and historic racial injustice went viral. This last June, he performed as part of The Re-Collective Orchestra, an all-Black orchestra, at the Hollywood Bowl commemorating Juneteenth.
With all of this social justice work, it is no surprise that this year's Resonate Festival programs include pieces by notable Black composers including Joseph Bologne, Chevalier de Saint-Georges and Samuel Coleridge-Taylor.
Joseph Bologne, Chevalier de Saint-Georges was a violinist, composer, and swordsman who lived from 1745-1799. He was an established composer and orchestra director, but faced severe discrimination at times simply because he was the son of an enslaved mother. Anthony McGill will be performing the World Premiere of Saint-Georges' Clarinet Concerto, a transcription of Violin Concerto in A Major, Op. 5, No. 2, which was commissioned by the Orlando Philharmonic Orchestra. Samuel Coleridge-Taylor was a London-born, Anglo-African composer who lived from 1875-1912. Coleridge-Taylor faced racial discrimination throughout his short life and his classical compositions were heavily influenced by traditional African music. McGill will be performing Coleridge-Taylor's Clarinet Quintet with Concertmaster Rimma Bergeron-Langlois and other musicians from the Orlando Philharmonic Orchestra.
Find these pieces and more incredible performances from Anthony McGill at this year's Resonate Festival February 16th, 18th, and 20th.